Jamie Buchanan - Ingram Micro
"Having spent the last 10+ years in IT distribution, specifically marketing in the specialist niche of auto ID/data capture/enterprise mobility products, I have come to rely on
IT Reseller magazine
and its website to deliver a more focused audience than other more mainstream IT trade media.
I have used
IT Reseller
and
itrportal.com
for advertising and product launches, as a platform for opinion pieces, to publicise collateral and to carry catalogues into resellers.
Ingram Micro Data Capture/POS Division is a pan-European specialist distributor, so IT Reseller's geographical spread suits us very well, as does its readership within both the reseller and vendor communities. Both as a marketing vehicle and an information source, I am not aware of any better media package".
---

Gian Paolo Fedrigo CEO, Datalogic Mobile
We at Datalogic Mobile admire
IT Reseller magazine
for its integrity, reliability and accuracy in reporting news about the industry. It always provides complete market coverage and both the
IT Reseller
and
Manufacturing and Logistics IT
newsletters always bring us up-to-date on the latest news.
As far as our direct experience with the magazine is concerned, it is very positive. The staff are friendly and collaborative and it is clear that they have much experience and are well prepared. They listen to the customer's needs and always try to find the best solution. We have worked with
IT Reseller
on product campaigns using their video, newsletter and magazine service and have always been very satisfied with the results.
---

Linda Rodway - Proteus Software Limited
Proteus Software have been delighted at the service that we have received from
B2B Publishing
. We have had support from B2B in their magazine, in their electronic newsletter via case studies and advertising.
We have received a large number of good quality leads and valuable exposure to our relevant market audience. The additional services they give, coupled with excellent customer support makes B2B a quality company that gives true value for money.
---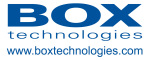 Gareth Aconley - Box Technologies
Since the placement by Box Technologies Ltd of banners on the
IT Reseller
and the
Retail Technology Review
web-sites and dedicated continual E-Casts we have experienced a far greater reach and increased flow of web-traffic to
www.boxtechnologies.com
and associated sites.
All our online activity with
IT Reseller
and the
Retail Technology Review
has shown an overall increase in our brand recognition whilst increasing awareness of our many events including
The Retail Systems Forum
and I see true value in working with
B2B
.
---

Annette Elisabeth Schmidt - DocuWare
"Ed Holden is great. He writes meticulously and very well thought out. We at DocuWare are always impressed by his articles about our DMS and especially personal interviews by him with our principals for having an immediate ability to grasp complex Document Management concepts instantly. I also find that the websites
www.itrportal.com
and
www.logisticsit.com
are of exceptionally good quality and always recommend them. Well done David Lee and all of you at
B2B
!"

John Bird - Manhattan Associates
"I've worked with
Manufacturing & Logistics IT
for well over 10 years now. One of the reasons I continue to see this title as a key medium to help generate awareness of Manhattan Associates and our range of supply chain optimisation solutions is that we know that the publication, online portal and associated newsletters are all widely read.
We regularly run our own surveys amongst customers and prospects and they tell us that they read the magazine, news alerts and online content on a regular basis. The B2B team has also been constantly proactive over the years in launching new and innovative ideas to move with the times and to constantly improve the quality of content for readers and service experience for clients."
---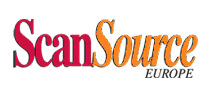 Tom Pinder - ScanSource Europe
IT Reseller
has always provided ScanSource with a valuable outlet to the reseller market, by working online at
itrportal.com
and in print in
IT Reseller
we have been able to capitalise on a variety of opportunities to get our value-added message across to the channel.
B2B
is constantly innovating, continually offering new tools to the market and ScanSource has seen real benefits in being part of these developments. The team from
IT Reseller
have even brought a film crew to our last two Partner Tour events, hosting these videos on another great tool -
YourTechTV.com
---

Sabine Kelly - Varlink
"Varlink has been working closely with
IT Reseller
since it started in business in October 2005. Back then our partnership with the Magazine proved valuable in giving Varlink – then a new Distributor in a competitive and mature Auto ID market place – extensive exposure to a relevant audience.
David, Peter and the rest of the team are knowledgeable, friendly and approachable. More recently, we have seen true value in promoting our newly launched EPoS Sales Division (
www.eposdistributor.co.uk
) through
Retail Technology Review
. "
---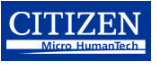 Mark Beauchamp - Citizen Systems Europe
"I have worked with
B2B
for over 10 years and advertised regularly in both their magazines,
IT Reseller
and
Manufacturing & Logistics IT
.
During this time I have found their staff to be knowledgeable, professional and they have always been at the forefront of launching innovative ideas to add value to my marketing spend. I have enjoyed the working relationship and always find that their magazines and web-sites provide
Citizen Systems Europe
with a very strong route to market".
---

Jonathan Orme - Exel Computer Systems
Exel Computer Systems would like to thank
Manufacturing & Logistics IT Magazine
for its continued high quality editorial coverage of the marketplace. We have always found the magazine and website to be high performers in terms of our lead generation and product branding activities.
---

Katrina Evans - SDC
"
IT Reseller
and its sister publications have provided us with an excellent advertising and PR medium for our company and products. We highly rate the publication and the team responsible for putting them together".

Mike Turner - Belgravium
" The leading magazine in the logistics industry sector... bar none. In my opinion
Manufacturing & Logistics IT
and
B2B
are genuine pioneers, always seeking to drive their publications forward by embracing the very latest in publication and on-line technologies..... but always with the interests of both readers and advertisers firmly in mind.
Magazine content is always carefully filtered to be both topical and relevant. It's difficult to know how they could improve things.... but I'm sure they'll prove me wrong again ! "
---

Caroline Davies - Infor
"We have worked with
MLIT Magazine
for a number of years and find the editor Ed Holden extremely helpful and knowledgeable. I have been pleased with our web banner performances on the magazine web-site and their ability to generate leads on-line from hosted Infor collateral.
I have run a couple of html e-shots to the
LogisticsIT.com
subscriber databases and these have generated good results, once even exceeding my expectations."
---
Hannah Moule - Psion-Teklogix
Since we have been using the reader enquiry service in each article, we have received a good number of enquiries about our existing and new products and from that have followed up leads that have been directly emailed to us as a point of reference. The leads have been precise and detailed and have enabled us to ensure the customer receives what they request.
Manufacturing and Logistics IT
/
IT Reseller
is a good way to promote ourselves, our recent highlights and current news to the subscribers.
The website designers/editors are very helpful and efficient with changes, new images or text, updated within a 24 hour turn around time.
---

John Ewing - Demand Solutions Europe
"I have worked with
Manufacturing & Logistics I T
from a communications marketing perspective for many years and do so for good reason; They are always one step ahead of manufacturing activity making them a very reliable source of information.
On a more personal note, I find their staff exceedingly knowledgeable, courteous and a pleasure to deal with making my life and the decisions I need to make that much easier".
---

Mette Krogh - i2 Technologies
We have been working with
Manufacturing & Logistics IT
for hardcopy and digital promotion.
They are able to deliver detailed visitor reports on digital ads which we have found valuable. In addition, the publication has been very key in helping us launch several business development initiatives.
---

Raymond Wolfert - Unitech Europe
Since our launch in Europe, more than 10 years ago, we have been working very close together with
B2B/IT Reseller
. They have been at the start of our channel development Europe. Through their magazine
IT-Reseller
and on-line newsletters we manage to reach a variety of resellers across Europe.
B2B has proven to be a valuable partner in channel development with a constant renewal of unique offerings including video and TV channels like
YourTechTV.com
Contact Us:
Contact us on +44(0) 208 440 0372, or email
info@b2pub.com
, to find out how we can ensure you get the very best value for your marketing spend.
Contact Us
B2B Publishing Ltd
PO Box 3575
Barnet
EN5 9QD
phone: +44(0) 208 440 0372
E-MAIL: info@b2bpub.com